Acuit Pinpoint
Acuit Pinpoint delivers integrated QA tracking for appliance manufacturing along every step of your production line. From component scanning to defect tracking, and from visual inspections to automated testing, Acuit Pinpoint will ensure every unit meets each QA requirement. Production statistics and the complete history for every unit is at your fingertips.
Customized For You
Our manufacturing process solutions are designed to meet the unique needs of each of our customers. Let us work with you to deliver a solution that implements your processes and is fully integrated with your existing systems.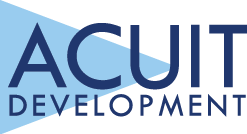 For over 15 years, Acuit Development has been delivering solutions for various manufacturing industries. Our passion is delivering high-quality software that meets all of your needs and exceeds your expectations.